Legend has it that Henry Ford used to tell people they could have a Model T Ford in any color they wanted, as long as it was black. Grieco Ford has many more options these days, not just in terms of color, but also in kinds of models Henry Ford could scarcely have imagined, like SUVs, crossovers, and hybrids. And nothing has done the Ford name proud in quite the same way as the Ford F-Series. Not only is it the best-selling Ford truck in America, it's also the best-selling truck, period. The F-Series is a forerunner to the heavier-duty Ford Super Duty trucks, exemplified by the likes of the 2016 Ford F-350. The question is, which one's right for you?
The 2016 Ford F-150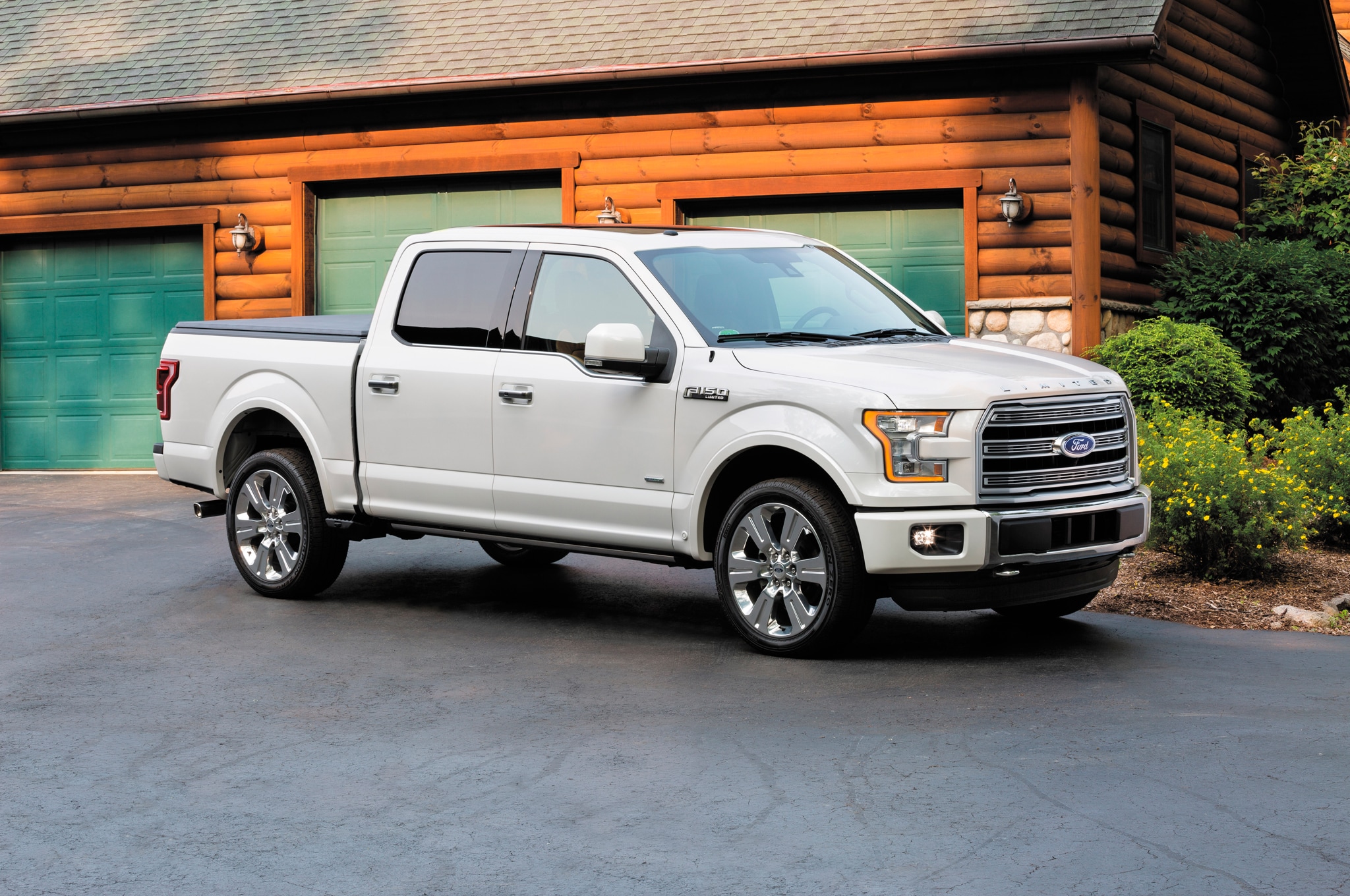 The first Ford F-150 rolled off the lines in 1975. The 41 years since have been spent refining and perfecting what was already an excellent truck. The result of all that refinement is the 2016 Ford F-150. It represents the thirteenth generation of the Ford F-Series; more than that, it represents the pinnacle of Ford trucks. With six trim levels (and a seventh, the Raptor, due in 2017), four engines (the 3.5-liter Cyclone V6, a 2.7-liter EcoBoost V6, a 5.0-liter Coyote V8, and the 3.5-liter EcoBoost V6), a six-speed automatic transmission (with a ten-speed automatic trans in the offing), plus option packages, a number of cab and box configurations, and cutting-edge technology (adaptive cruise control, collision warning, blind spot and cross-traffic alert, and lane keep assist), there are dozens of ways to customize a 2016 Ford F-150.
2016 Ford Super Duty Details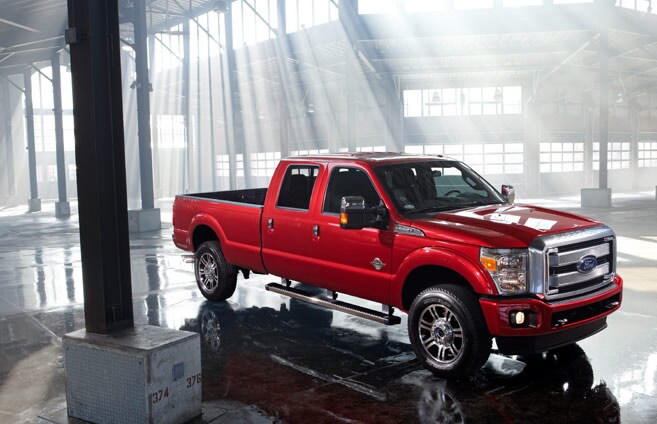 The 2016 Ford Super Duty trucks are available in three models (F-250, F-350, and F-450) and five trim levels (XL, XLT, Lariat, Platinum, and King Ranch). Before you even get to option packages and accessories, that's fifteen combinations, meaning even Goldilocks could find the right Ford Super Duty truck. Two engines are available: a 385 horsepower 6.2-liter V8 gas engine that's Flex Fuel-capable, or a 6.7-liter 440 horsepower turbocharged Power Stroke™ V8 diesel engine that puts out 860 lb.-ft. of torque. A TorqShift® 6-speed SelectShift Automatic™ transmission is standard, and drivers have the choice of 4x4 or 4x2 drive. There's a variety of box sizes (6.75' and 8'), tow, plow, and trailer packages, and multiple cab options, including standard cab, crew cab, and Super Cab.*
Conclusion
Henry Ford passed away in 1947, one year before the debut of the Ford F-Series of trucks that would revitalize Ford and revolutionize the industry. His spirit lives on in the vehicles that still bear his name, including the 2016 Ford F-150 and the family of Ford Super Duty trucks. Whether you're using your Ford F-150 as an everyday vehicle or a work truck, you'll find it the perfect companion. For Taunton drivers who need a bit more muscle during the workday or for those weekend getaways, the Ford Super Duty series delivers. And if you prefer something smaller and more agile, you can explore the full lineup of 2016 Ford models, all available at Grieco Ford, your neighborhood Ford dealer located at 1651 New State Highway in Raynham, MA. See us today!
* Not all features or cab and box combinations available on all models